LATEST NEWS AND EVENTS FROM MILWAUKEE TURNERS @ TURNER HALL
2017 ZEIDLER LECTURE @ TURNER HALL: 4/27/17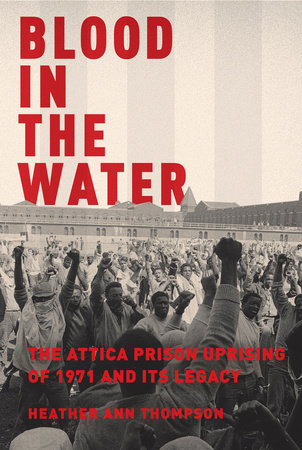 The Milwaukee Turners are pleased to present the 2017 Zeidler Lecture featuring Dr. Heather Thompson on Thursday April 27, 2017 in Turner Hall Ballroom. Dr. Thompson is the author of Blood in the Water: The Attica Prison Uprising of 1971 and its Legacy, which was a finalist for the National Book Award and was included on 13 Best Books of 2016 lists; she has also written extensively on the history of policing, mass incarceration, and the criminal justice system. See book trailer here.
The event will include a talk by Dr. Thompson at 7 pm, followed by an audience Q&A.
CHELSEA RUDE DEMO & PRESENTATION: 4/25/17
Milwaukee Turners and Riverwest Outdoors are proud to introduce Chelsea Rude adidas Terrex Pro Climber. Chelsea will show off her climbing skills, specializing in footwork, at a meet and greet and climbing demo for our Turners members and climbing community! There will also be a raffle with prizes and gear giveaways from our great sponsors and partners, and an open gym and climb with Chelsea.
Doors open to general public at 5:45 p.m. on Saturday, February 25, 2017. $5 donation at the door.
STORYSLAM: WATER – 4/21/17 – 7:30-9:30PM
Lakefront Brewery – 1872 N Commerce St, Milwaukee, Wisconsin 53212
You can come just to listen,  or – if you have a story related to the night's theme and can share it in 5 minutes or less – throw your name in the hat for a chance to take the stage. Another way to share stories is via UltraShorts, which are brief, true personal stories written on slips of paper and then read onstage by the emcee. At the end of the night, the audience votes and an Audience Favorite is crowned.
Note: Tickets are available for online purchase until noon on the day of the event. If any tickets remain, they will be available for purchase at the door. We may also sell a small number of Rush tickets; the line forms at 6:30 and we know how many tickets are available at 7:15, so we highly suggest purchasing tickets in advance!
MILWAUKEE TURNERS & DANCEWORKS TEAM UP FOR GOLDA MEIR PROGRAM
Nearly 100 third graders from Golda Meir School were enthralled by a presentation of athletic prowess and artistic grace in the historic Turner Hall Gym last week. The event brought together experts from the Turner Hall climbing gym and modern dancers from the Danceworks Performance Company (DPC) to entertain and educate third graders from nearby Golda Meir School.
The children were rapt and delighted as DPC performed two contemporary dance pieces from its Dance In/Take Out series, a community give-back project that is part of the company's 20th anniversary season. Dancers also held Q&A sessions with the children, and engaged them in exploring their own poses. The children were also left breathless by a demonstration of expert rock climbing skills by the gym staff and manager Kim Kosimitis.
Introducing the event, MTI Board Member Stewart Ikeda spoke about the Turner Society's longstanding commitment to young people's fitness, as well as the Turners' emphasis on fostering a Sound Body for a Sound Mind. A school for gifted and talented students in the MPS system, Golda Meir School has, like other MPS campuses, seen an attrition of resources in areas related to arts, cultural and physical education. Also a parent of a Golda Meir student, Ikeda praised the role civic and educational resources such as Milwaukee Turners and leading cultural institutions such as Danceworks can play in bolstering the well-rounded education of Wisconsin's young people.
TURNER HALL TO BE FEATURED IN GREAT AMERICAN RAILWAYS

England's BBC TWO returns to America with series 2 of its popular "Great American Railroad Journeys," commencing the week of February 6, 2017 at 6.30pm. This season, host Michael Portillo visits Milwaukee, including a stop to tour historic Turner Hall and speak with  members of Milwaukee Turners' Ladies Auxiliary Exercise Class and MTI Board Member Aims McGuinness.
http://www.bbc.co.uk/programmes/b08cb8gn/episodes/guide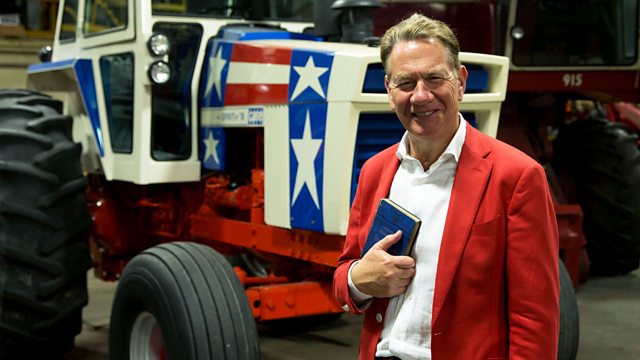 2017 MEMBERSHIP RENEWALS
It's renewal time for members of Milwaukee Turners!  Please consider supporting Turner Hall and Milwaukee Turners, Milwaukee's oldest civic organization, which continues to promote strong minds and strong bodies, as well as strengthen our community based on rational and respectful discussion.
Find our membership form here: http://www.milwaukeeturners.org/membership .
NEW ASCENT GYM BENEFIT FOR TURNER MEMBERS
ASCENT Gym, located in the lower level of Milwaukee Turners, has reached its 4th year of operation with a new focus in the Milwaukee Community. We have grown into not only a group fitness facility with small group personal training and individual personal training, but a community motivated program working in alternative therapy for clients on the path to mental health and wellness.
- Milwaukee Turner Members: ASCENT Gym offers a 20% discount on monthly memberships. Each membership is for unlimited small group fitness classes offered monthly, with no commitment or contract. Come see us and reach your most elevated level of fitness!
"SHORTEST DAY" LIGHT AGAINST THE GATHERING DARK
The Milwaukee Turners and its community members are invited to join an event standing for justice in lieu of Islamophobia, racism and hate.  The event–co-sponsored by Milwaukee Jewish Voice for Peace,  the Milwaukee Muslim Women's Coalition, and the Network Against Islamophobia, with Milwaukee Turners–will take place at 6:30PM on Wednesday, Dec. 21–the "shortest day of the year". The gathering will take place at 5235 S 27th Street in Greenfield, WI.  For further information, contact milwaukee@jewishvoiceforpeace.org.
TURNER GYM CLOTHING DRIVE
'Tis the season to consider giving to those less fortunate: The Turner Climbing Gym is collecting warm clothing items for Milwaukee Homeless Veterans Initiative until January 31st.  Donors will be entered into a drawing for one 3 month and 2 month climbing passes, plus day passes!
TURNER HOLIDAY PARTY REPORT

The Milwaukee Turners enjoyed an annual Holiday Party on Monday, December 12th. This year, the multi-generational event was held in the Gym on the lower level of Turner Hall. Highlights included holiday refreshments, a charitable food and clothing drive, demonstrations of ice climbing techniques in the climbing gym, raffles, and more. Thanks to all the community members who came out to celebrate with the Turners!
NEW HOURS FOR TURNER HALL CLIMBING GYM
Beginning Sunday, October 16, the climbing gym at Turner Hall will now have expanded open climbing hours from 9 AM to 5PM.
THURSDAY NIGHT YOGA RESUMES 12/8/16
The Milwaukee Turners are pleased to welcome the gym's new yoga instructor, Lizzie Holloway, who trained at the Himalayan Yoga Academy in the foothills of the Himalayas in Rishikesh, India. She views yoga as a path to cultivating awareness, calming the 'monkey mind,' and finding peace within. Join her every Thursday, 6:30 to 7:30, as she leads you in asana and meditation. All levels welcome–first timers encouraged to see 'what this whole yoga thing is about.' Classes free for Milwaukee Turner Members; $5 for non-members.
WISCONSIN PUBLIC RADIO REMEMBERS THE LIFE AND LEGACY OF MILWAUKEE'S MILDRED FISH-HARNACK
On WPR's Wisconsin Life, a new segment zeroes in on the contributions of Milwaukee native, UW-Madison alum, and prominent Milwaukee Turners pioneer who helped the resistance fight against the Nazi regime during World War II. For her courage, she had the sad distinction of being the only American woman to be beheaded by the Nazis for being part of the German Resistance.  Among those contributing to the feature was current Board President of Milwaukee Turners, Art Heitzer. Listen to the Mildred Fish-Harnack segment here.
NEW TURNER GYMNASTICS SESSION STARTS
The current 8 Week Turners Gymnastics Session at the Milwaukee Turners Gymnasium is underway (MONDAY – Sept. 26, 2016 through Nov. 21). Register today, and get your spot for YOUTH GYMNASTICS, GROUP CLASSES AND PRIVATE INSTRUCTION. Registration is available online or by dropping in at the gym .
http://www.milwaukeeturners.org/sound-body/gymnastics
REEL ROCK 11 A HIT @ TURNER HALL
Despite torrential downpours on the evening of Sept. 19, organizers at Turner Hall are thrilled with the enthusiastic turn-out for the 2016 Reel Rock screenings held in in historic Turner Hall Ballroom on Milwaukee's 4th Street.
The popular film event showcases the biggest stories and athletes in the burgeoning sport of rock climbing. The event featured five adventure-packed films, screened in the multiuse Turner Hall, which is also home to the Milwaukee Turners rock climbing facility and gym–one of the oldest, continuously operating gymnasiums in the world. The event also featured thousands of dollars in prize giveaways include climbing gear and daypasses to the gym.
In keeping with Milwaukee Turners' longstanding mission of maintaining a "Sound Mind in a Sound Body," the educational gym runs classes year-round for children and adults in rock climbing, gymnastics, yoga, cross-training and other areas.  Learn more about Turner Hall Gym.
DOORS OPEN MILWAUKEE BRINGS HUNDREDS TO EXPERIENCE TURNER HALL
The weekend of Sept. 17-18 brought many hundreds of visitors to experience the annual Doors Open events at Turner Hall. Several Turner Board members, local community historians, and other volunteers staffed the Milwaukee landmark on Saturday and Sunday to lead over a dozen tours over the two days.
Milwaukee Turners and Turner Hall have participated in the citywide Doors Open event for a number of years now. Organizers were concerned that this year's traffic might be affected by the significant construction surrounding the new Bucks stadium on Milwaukee's 4th Street. However, according to the Turners, this year's flow of visitors was surprisingly robust, especially given the abbreviated tour hours on Sunday.
Historic Turner Hall also offers free private tours year-round by appointment through the Milwaukee Turners office at http://www.milwaukeeturners.org/about/tours.
MEMORIES OF TURNER HALL FEATURED IN IN EX FABULA SPECIAL EVENT
Milwaukee Turners Executive Director Katharina Hren had an opportunity to share her reminiscences inspired by Turner Hall as a storyteller at ExFabula's special Doors Open Story Slam on the evening of Saturday, 9/17.  The focus of the non-competitive StorySlam, which took place at the Wisconsin Black Historical Society and Museum, was to collect and share great stories about Milwaukee neighborhoods and spaces, in concert with with the citywide Doors Open celebration.
MILWAUKEE TURNERS CALL FOR U.S. TO ADMIT REFUGEES AND REJECT FEAR AND ISOLATION
December 22, 2015, Milwaukee, WI. Milwaukee's oldest civic organization cited the early settlement of Milwaukee by refugees from Germany in support of a public statement calling on the U.S. and Wisconsin to welcome their proportional share of Syrian and other refugees. The Milwaukee Turners was founded by refugees who fled Germany after the failed democratic revolution in 1848, the same year Wisconsin became a state.
Noting the significant support that these German immigrants provided to the early years of the Republican party, including the election of Abraham Lincoln, the statement also briefly cites examples of fear and prejudice in the U.S. against German Americans during World War I, the denial of rights to newly freed African-Americans starting right after the Civil War, and the exclusion of Jews and other refugees from Europe during the Holocaust.
The statement contrasts the current position of Germany, which has welcomed one million refugees this year, including many highly educated Syrians, with the "the unconstitutional and xenophobic pronouncements which are being accepted as part of mainstream U.S. political dialogue." It cites the powerless pledges of numerous governors including Wisconsin's, to block refugees from Syria, and the fact that "multiple leading presidential candidates—not just one–have suggested a religious test" to exclude Muslims "or admit only those who can prove themselves to be Christian."
Turner Board President Art Heitzer noted reports showing a sharp rise in attacks on Muslims in the U.S. as one reason the statement was important. "I am gratified that the Board passed this unanimously," he added, "including our commitment to support the full civil rights of all of our neighbors."
The statement concludes, "We call on all Wisconsinites, including the vast majority of us who are of immigrant stock, to support humane and safe admission of our proportional share of refugees from Syria and other nations. They will make our nation stronger, and to do otherwise is to play into an atmosphere of fear and isolation, and to fuel the flames of intolerance both at home and abroad."
The full statement is below, and can also be seen at the Milwaukee Turners website, www.milwaukeeturners.org.
MILWAUKEE TURNERS SUPPORT THE U.S. DOING ITS FAIR SHARE IN WELCOMING REFUGEES
As the oldest civic organization in Milwaukee, founded by progressive German refugees escaping from repression in the late 1840's, the Milwaukee Turners can no longer ignore the unconstitutional and xenophobic pronouncements which are being accepted as part of mainstream U.S. political dialogue.
Our founding members, along with many other German Americans, were early supporters of the Republican Party of the U.S.; they helped elect Abraham Lincoln, and pushed him towards abolition of slavery. On the landing up to our historic ballroom at Turner Hall, there is a monument to over 20 members of the Milwaukee Turners, Gentile and Jew, believers and freethinkers, who gave their lives to defend this republic and to abolish slavery once and for all. At least six American Turners served as Generals in the Union army, including Carl Schurz who later headed a commission investigating the plight of newly freed African Americans; its findings that their rights were consistently being denied in the former Confederacy was a key justification for continued U.S. military occupation as a necessity to protect the rights of all citizens under Reconstruction.
During the WWI era, U.S. citizens of all nationalities questioned that war, which led to massive attacks on our civil liberties, and even the refusal by the U.S. Congress to seat Milwaukee's twice-elected U.S. Representative, Victor Berger. From the renaming of private clubs and foods like sauerkraut, to the suppression of multi-language education, xenophobia and hysteria dominated and distorted our popular culture.
With the rise of the Third Reich in Germany, the Milwaukee Turners opposed Nazis and their anti-Semitism, while some Americans who claimed to be more "patriotic" actively opposed allowing Jewish and other refugees from the Nazis to reach safe haven in the U.S.  The passenger ship St. Louis was refused docking rights and over 200 of those would-be refugees later became victims of the Holocaust after it returned to Europe.
Today, Germany has both humanely and wisely welcomed some one million refugees in 2015. The largest number are from Syria, many of whom are highly educated and English speakers, including lawyers, doctors and scientists. Yet our governor has become one of many who claim they will stop even 20,000 refugees from entering the U.S., though they lack legal authority to do so. Multiple leading presidential candidates—not just one–have suggested a religious test, either to block all Muslim refugees and visitors, or admit only those who can prove themselves to be Christian.
These positions are both dangerous and repugnant to what America is supposed to stand for. We are committed to supporting the full civil rights of all of our neighbors, Muslim, Jew, Sikh, Christian or other believers and nonbelievers. We call on all Wisconsinites, including the vast majority of us who are of immigrant stock, to support humane and safe admission of our proportional share of refugees from Syria and other nations. They will make our nation stronger, and to do otherwise is to play into an atmosphere of fear and isolation, and to fuel the flames of intolerance both at home and abroad.
Unanimously approved by the Board on December 21, 2015